Should I Buy a Rhode Island Home That Needs Repairs?
If you've found your dream home − in the area you want, with a big kitchen, three bedrooms and more − is it worth it to buy if the home needs a little TLC?  The answer differs depending on the type of repairs, the neighborhood and more.
Keep reading to find out if putting an offer on a home that needs repairs is the right move for you.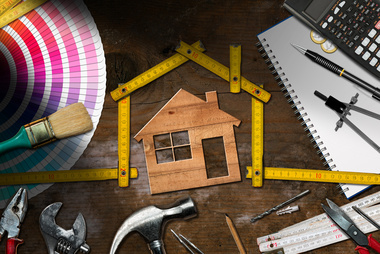 Are the repairs just cosmetic?
Don't get confused between a fixer-upper and a house that just needs some minor, mainly cosmetic, repairs. A fixer-upper usually has a very cheap purchase price because the new owners will have to put in so much elbow grease to get it to livable condition. However, cosmetic repairs are another ball game. These are small tasks like painting, changing the carpeting or installing new cabinetry. If the home you're interested in only needs cosmetic repairs, it may be worth the money because you'll get to customize the home a little bit, and the seller might be offering a discount because the house needs a little TLC.
Check the inspection report
Get an inspection report before you buy it. Maybe the seller told you that all the house needs is a fresh coat of paint and a little landscaping, but the inspection report could alert you to bigger problems that the seller either doesn't know about or hasn't disclosed. If the inspection report mentions foundation issues or that a new Heating or Air Conditioner system is needed, this is not the kind of project you want to get into if you're not prepared.
Will you get a good Return after the repairs are complete?
What kind of neighborhood is the home in? If it's in a decent neighborhood, close to schools and parks, or if the neighborhood is up and coming, it might be worth buying a home in the area because the value will increase over time. It's worth it to take on some minor home repair projects for a house in a desirable neighborhood.
Do you have the time to devote to this project?
If you weren't previously planning on purchasing a home that needs minor repairs, make sure you have the time and patience to put up with the items that need updating. If you have a busy job or kids with demanding schedules, moving into a home that isn't move-in ready could be stressful. Also, be prepared for loud noises and a little debris if you hire workers or plan to do repairs yourself.
Are you getting a deal on the home?
One of the most important factors is the type of deal you're getting on the home. If it's not move-in ready, what's the incentive to do the repairs and updates yourself? If the seller isn't offering an allowance for you to do the repairs or isn't selling slightly below the market to incentivize buyers, what's the point?
Look into a 203 (k) loan Home Improvement Loan

If you find a home that you're serious about but that requires minor or major repairs, look into financing through HUD's 203 (k) loan. This type of financing allows you to finance the purchase of the home and the necessary improvements without having to seek multiple loans. Visit HUD.gov to learn more.
If you're on the fence about making an offer on a house, call us today and we'll help you decide if a home that needs repairs is the right option for you. Or if you have other questions about the home-buying process, we're here to guide you!
Reach out to us at 401- 354-1485 or click I Buy Rhode Island Houses.com